About Business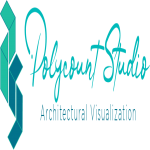 POLYCOUNT
Edward Tandaan
Website:
http://www.polycount.com
Collaboration Sought:
Equipment purchase, Financing, Market access, Marketing expertise, Technical expertise, Technology transfer
Contact Details
Mobile:
+973 34079076
Contact Person:
Edward Tandaan
More About POLYCOUNT:
With more than 15+ years of experience, Polycount Studio is an Architectural Visualization Platform that fills the gap between the client/project requirements and the design firm. Our focus is to strengthen the relation between the Design Firm and their respective Clienteles. Yes, we never compete with the Designer. Instead, we empower them by supporting their technical requirements for every projects.
We are passionately driven on mastery of High Quality Photo Realistic 3D Visualization focusing in Architecture and Interior Design Industry. We invested on cutting edge technology to assure that we are capable to produce a state of the art digital Architectural imagery.
We can support your Design Firm requirements thru our project based and subscription package solutions. As a Service Provider, we will be an extension of your team assuring your project needs will be done on time. We have your best interest in mind because we understand your Business.
Set an Appointment with us so we can address all your queries, requirements and provide you with more practical solutions.
There is no products / services registered for this business. Click here to browse other business.