Mahmood AbdulSamad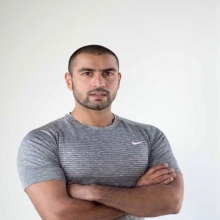 Thursday, August 30, 2018 - 13:22
REPS Fitness Studio
Mahmood was an employee in Kuwait Finance House with a passion for fitness and health. He completed the EDIP program with UNIDO ITPO Bahrain in 2009, which provided the right motivation, guidance, and support towards realizing his dreams; Mahmood undertook capacity development programs and counseling to become a full-time entrepreneur, now running REPS Fitness Studios.
Mahmood has enjoyed tremendous success through his enterprise, offering a unique and innovative style that allows flexibility and community atmosphere that promotes healthy living and exercise.
He is also working on several initiatives in cooperation with UNIDO ITPO Bahrain and the Ministry of Youth & Sports as a recognized advocate for the Health & Wellness cluster.
REPS Beginnings
"To provide this standard of fitness, I took time to develop my own capabilities. I took time to accomplish my fitness certifications from internationally renowned centres.
My real motivation started with a dream on how to provide my legacy and what I learned to others. REPS was born not simply on the premise of owning a business; I wanted to do what I love, and share my passion with others. My previous profession was with Kuwait Finance House, and I used to work until the afternoon and take the initiative to spend the rest of the day as an instructor with Fitness First as a certified trainer focusing on community training (or group training). This developed my experience and reputation.
With the assistance of UNIDO, I developed my business concept and branded it with a focus on providing fitness studios. This required extensive research on the right type of machines, which offer the most effective combination of cardio and body-building."