Yakout Faddoul, Mama's Sweets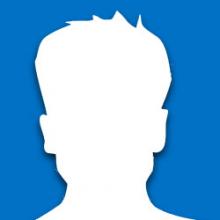 Thursday, November 12, 2015 - 12:53
Lebanon (2013)
Yakout Faddoul was a housewife with a love for cooking, especially sweets for various special occasions. Through EDIP Lebanon, she acquired the skills to transform her passion into a micro business from home which developed into a small business in Ain Al Remaneh. She initially invested 300,000 L.L into the business, and with one employee, she began selling two types of traditional sweets; Mamoul at Easter and Buche at Christmas.
As the demand grew and she slowly began to earn profit, she began to package her items and distribute to local minimarkets and schools within the region. At first she was earning 600,000 L.L per season (10 months), as of 2013 her turnover is 8,000,000 L.L per season. She has also taken more part-time staff consisting of other house-wives from the neighborhood and expanded her products to provide a range of traditional sweets, English and French sweets, pastries and savory snacks. 
In the future, she plans to expand her market. Yakout will be targeting other regions in Lebanon and through her daughter and continued market research; she is planning to distribute her products to Qatar in 2014.