Ahmed Al Sawafiri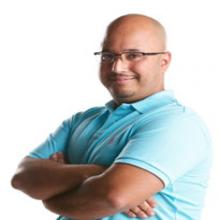 الخميس, نوفمبر 12, 2015 - 13:19
Start-up Bahrain
Ahmed Al Sawafiri is a young entrepreneur who attended the EDIP in Bahrain in 2002. He realized that there was a need for a community-driven, independent platform connecting entrepreneurs and the entities seeking to empower them. In accordance with this, he created Bahrain's first and only community powered, digital magazine on startups and entrepreneurship. The business conception began in 2013 with Ahmed and his brother Mazin Sawafiri, as they started with anminimal investment size.
"We're a team of Bahraini designers, writers, photographers, and entrepreneurs, who have contributed the best to our industry, locally and abroad. We aim to challenge the current expectations and aim higher. Startup Bahrain is Bahrain's first and only award- winning and independent digital publication for startups and entrepreneurship. Thousands of readers rely on its interactive, educational, and inspirational content to help start and grow their businesses."
He is hoping to align Startup Bahrain with the goals driving Bahrain's Economic Vision 2030: encouraging dialogue and critical thinking, sharing knowledge, inspiring success, and promoting healthy risk-taking and competition. With 14 great issues, downloaded from over 90 countries, Start-up Bahrain is aiming for 10,000 loyal readers by the end of the year.